The Importance of Being a Good Neighbor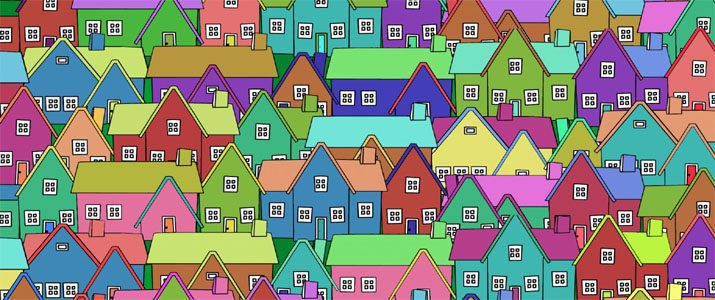 Old TV shows presented American towns as idyllic places where all the neighbors knew one another (and their business!), watching out for each other's kids and delivering fresh baked goods to newcomers on the block. That is not a reality for many Americans these days.
But why not? We invest our time and money in our homes; shouldn't we get to know the neighbors and the neighborhood too? Have we become so reliant on technology and virtual friendships that we can't make friends with the people next door? It's time to change that!
The Importance of Being a Good Neighbor…
Your neighbors are a valuable resource that it pays to cultivate. From shopping advice — which market has the freshest fruit? what shoe store has the best back-to-school sales? — to relying on someone to pick up your mail and water the plants when you're away, making a connection with the people all around you will benefit you in so many ways.
But how to get started? Without a welcome wagon knocking on your door, it may be up to you to make the first move. Simply saying hello when you meet on the sidewalk as you get in your car or fetch your mail can break the ice and lead to conversation. You'll probably have questions about the area, and most people love to give advice and talk about things they know well.
Are you an outgoing go-getter? Consider organizing a community yard sale and donate the proceeds to charity or a local institution, which should bring out some neighbors who wouldn't normally be interested in selling their old possessions: Everyone likes to support charity, right? Choosing the local public library or a needy school in your area keeps the event connected to the community in a tangible way, and helps instill civic pride.
Even more ambitious: throw a block party. Asking people to donate food and drinks and supplies is a great reason to knock on doors and start talking to the people on your street. Having a solid reason to walk up to those doors makes conversation much easier!
While getting to know the neighbors in person is the ultimate goal, technology can help a bit with that. Websites and apps like NextDoor have popped up in communities all over West Michigan and the country, focusing on the events and issues affecting individual neighborhoods. Through these portals you can get help finding a lost pet, learn about local events, get recommendations for a babysitter, and even connect with local law enforcement.
The more connected you become to your neighborhood, the stronger your sense of belonging and of security will grow. As part of this community, I also welcome the opportunity to meet and get to know you. Please contact me with any questions about the West Michigan area, and of course if you have any real estate-related needs!
Tags:
The Importance of Being a Good Neighbor